Text chat
Send real-time instant messages to your contacts.
Offline messages
Get your messages as soon as you get online.
Chat history
Have access to your synchronized chat history on every device.
User Status
Stay in the know by checking the status of your contacts.
Spell check
Ensure your instant messages are mistake-free.
Tabbed chat
Employ multiple chats in one window and chat with ease.
Chat-rooms
Create chat spaces and add contacts to participate.
Unlimited P2P File Transfer
Send unlimited files regardless of their size.
Screen-sharing
Share, and give remote access to, your screen.
Anti-virus
Guarantee the safety of your file transfers with anti-virus scanning.
Voice and Video Chat
Enjoy crystal clear and uninterrupted audio and video chat at your fingertips.
Screen Shot
Send screen shots effortlessly with just a few clicks.
Whiteboard
Brainstorm ideas and create visuals with your contacts.
Co-browsing
Browse the internet together with your contacts for synchronous collaboration.
Updates
Be the first to get automatic updates and benefit from new functionalities and features.
Why Chatox?
Chatox is the sensible solution to empower more secure and efficient communication at no cost. To experience Chatox and explore what it can do for you, download below and
create your account.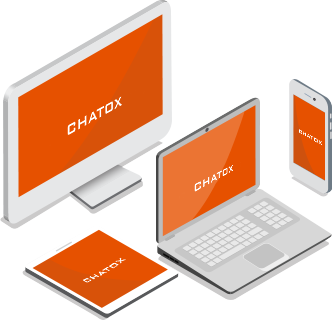 Chatox is available across the following operating systems and platforms:
Windows, Mac OS, Linux, iOS, Android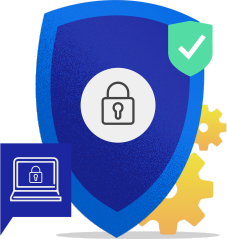 Chatox employs peer-to-peer channels featuring AES 256-bit encryption across all communications, making it an extremely secure communication and collaboration platform.
Windows
Mac
Android
iPhone
Linux
Web App
The short answer is: Chatox is the old Brosix Personal.
In order to streamline the functionality of the Personal chat platform, and at the same time bring you a richer, more robust chat experience, we made the decision to move Brosix Personal off of the Brosix site and give it a new home here at Chatox.
Chatox offers you all of the Brosix application chat capabilities, features and tools, but in a separate, publicly available Instant Messaging Network. It is free to use and open to all. No ads. No catch. Our only goal is to provide you, the user, a platform to take advantage of the product we have strived to develop over the years.
How Is It Different from Brosix? The difference between Brosix and Chatox lies in the control Brosix network administrators have at their disposal. Brosix allows companies to build a fully closed and customizable Private Team Network, and then provides them the ability to:
Create, edit, and delete user accounts;
Modify contact lists;
Enable and disable features on an individual basis;
Store and archive chat histories;
And much more!
To sum up, Chatox offers all of the chat capabilities, features and tools for a rich, individual instant messaging experience. Brosix affords companies all of that, but with enterprise-grade control over the team chat and collaboration space. Business and Premium plans are available at www.brosix.com
To start chatting, log in to Chatox using your old Brosix Personal credentials. The account is the same. If asked for a network number, just enter 1.