Since the release of Brosix in 2006 we decided to offer an always free version of the app for individual users. We just wanted to let the people use the app the way they used Yahoo Messenger, Windows Live Messenger, ICQ etc. Most of that time apps already retired. Today people use in similar way Skype, Facebook Messenger, Viber, WhatsApp, Telegram, Signal.
The major difference between all these apps and Brosix Personal was that we don't show any ads and we don't abuse user data in any way. Brosix Personal is completely free, altruistic and charitable. 15 years later, many new features, added mobile apps and many improvements, it is still our dream - to provide a completely free app to people - no strings, no catches.
For many years Brosix Personal shared the web site and the name with our business service Brosix Enterprise. This caused confusion among our paying customers of Brosix Enterprise and also confused our users of the free version Brosix Personal.
To solve this confusion we moved the Brosix Personal to a new domain Brx.chat We did not like this name a lot, but had to do this move in order to make it easier for our customers and users.
Finally we have found a new name that we like and we also believe you - our user will love - Chatox.com
So we have started a process of moving Brosix Personal (also known as Brx.chat) to Chatox. Chatox is our dream to provide a free app for individual users - no strings, no catches, no ads - completely free.
What follows?
Chatox is essentially the same application you used with Brosix Personal.
We plan to add many new exciting features we hope you'll find useful.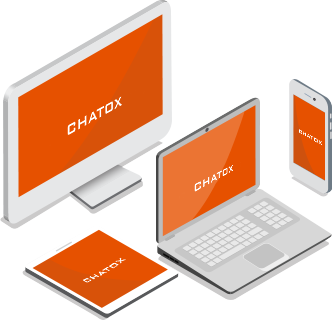 We encourage you to download and install Chatox app on all of your devices. You should use the same username and password you used to login Brosix.
Windows, Mac OS, Linux, iOS, Android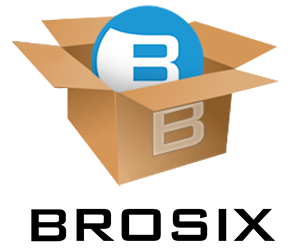 You can also uninstall Brosix off your devices. It will not hurt if you leave it, but you may not need it.
Brosix continues to serve our enterprise customers. Chatox is the tool for your personal communication.
Enjoy Chatox with all of its well known benefits comming through the rich set of features.
We encourage you to share Chatox to all of your friends and colleagues. Let them join and you all communicate in a safe app.
Tell Your Freinds
Tell your friends about Chatox. Ask them to join and communicate over it.
Tip: You may send them emails yourself giving them a link to the website, or just invite them from the button on the right.
Have A Question?
Should you have any question, please don't hesitate to join our Chatox Community on Facebook. You'll get answers from Chatox team as well as from other Chatox users.